Topic: Build
Posted 13 August 2020, 1:21PM
EIGHT TIPS TO CONSIDER BEFORE HIRING A BUILDER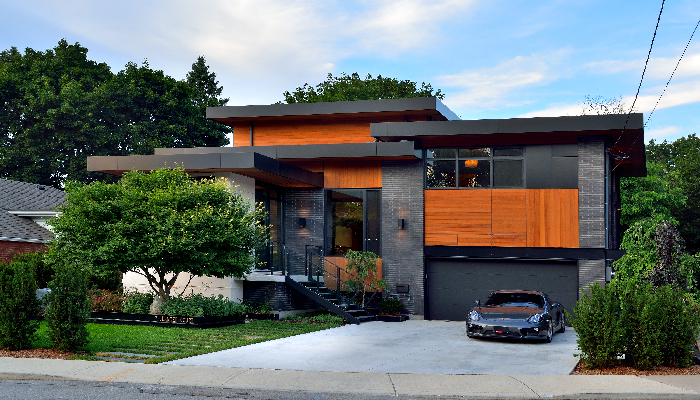 1) CREDIBILITY

Do your research and ask for references! Home construction is a major investment and it is essential that you can trust the people that you are going to be working with for the coming weeks and months. Think of this as a relationship: the more you know, the better! Who are the people behind the scenes? What is their expertise? What is their work and educational background? Start by researching the company and the team online, and be sure to ask for references. If you have any hesitations, continue looking!
2) COMPANY SIZE
Choose a modestly sized team of 5 to 15 people. Inquire about the size of the company and recognize that a one-man operation will likely be the cheapest, but most risky option. There is the risk in terms of lack of process and support, but also what happens in case that person is injured and unable to work. For every project, there is a right size team. On residential projects, a team of 5 to 15 people is likely the right size. Working with a firm that's too large also has it's downsides too, such as over-pricing, less intimacy with your project, and having your project being lower on their priority list. Be sure to ask about who will be working on your project, and what the respective team member's roles will be.
3) PROCESS
Ensure they have a strong process and plan. We all know failing to plan is planning to fail. What you need for a successful construction project is a team that is experienced in planning and has a clearly established process. We are all attracted to companies that are flexible, but in reality, process and time-tested systems are key to ensuring projects stay on time and on budget.
If a contractor is being too flexible, too accommodating, and is too eager to cut corners in order to close the deal, think twice.
4) COMPETITIVE QUOTES AND PRICING
Always obtain at least 3 quotes with their rationale. Speak to at least 3 different companies and assess their fit. We know that price is very important, but also consider factors such as culture, personality, and alignment of visions. When it comes to comparing quotes, it is particularly difficult to do an apples-to-apples comparison with quotes as complex as those for residential construction. Don't be afraid to ask prospective partners about the details of their quote, including any hidden costs. These can include items such as soft costs, third party costs and contingencies. For a successful project, we believe you should have full awareness of your investment upfront. When in doubt, ask! Honest contractors will be very happy to explain, in detail, what is and is not included in the work being priced.
5) CONTRACTS
Reduce suprises with a fixed price contract. There are several contract options in the construction world. You need to make sure you are able to make an informed decision on which contract option is most suitable for you and your project. The most common types are fixed price contract and project management contracts. Fixed cost projects typically make the most sense for custom home and major renovation projects. In this scenario, accountability for price variances rests with the builder. Project management projects have the homeowner assume a greater degree of day-to-day oversight, and all responsibility for price variance rests with the
homeowner. By law, the homeowner is viewed as the builder in a project management contract. It is more typical to go the project management route when the full scope is undetermined. Otherwise, it is likely in your best interest to proceed with a fixed price contract to avoid surprises and clarify expectations from the outset.
6) TRANSPARENCY
Ask pointed questions and look for honesty. Do not be afraid to test and challenge contractors during the quoting process to assess for yourself if transparency is one of their core values. One important example of where transparency can be demonstrated is when discussing pricing and timing, as well as supplier and material fees. Your home is one of your largest investments so spend the time up front to ensure you can trust your build partner.
7) LEGAL OBLIGATIONS
Understand their insurance and liability coverage. Ask contractors about the legal responsibilities they have, as well as their insurance, liability and WSIB coverage. For new home construction inquire about whether they are members of Tarion and offer new home warranty protection. The construction process can be a stressful one, and knowing you are working with a reputable and accredited builder will help you gain peace of mind.
8) TEAM APPROACH
Bring everyone to the table from day one. Choose a partner that collaborates and involves all key team members from the outset. That means involving the design and construction teams from the beginning so that your renovation or new home can be designed to be both beautiful and functional at the price point you desire. This design and build approach will save you time and money in the long-run. This could mean working with a one-shop design and build firm, or partnering with several companies who work well together. This will ensure a smooth journey for your project from start to finish.